Color Theory and Ideational Concepts
FDMA 2200, CRN 3414,3415
Spring 2023
T, TR 1:00-2:50
TB117 and over Zoom
Lauren Addario
Instructor Media Arts & Technology
New Mexico Highlands University
Office Hours: Tuesday over Zoom 12:00 – 1:00. https://nmhu.zoom.us/my/lauren.addario, Wednesday over Zoom 10:00-11:00, Thursday TB 135 12:00-1:00
Email: lladdario@nmhu.edu
Phone: 505-454-3239
This class will meet over Zoom on Tuesdays for a lecture at this link
HTTPS://NMHU.ZOOM.US/J/95526466218
Tuesdays 1:00 -2:50 Zoom Lecture
Thursdays 1:00 – 2:50 TB117 On-campus students

Safety: If you are sick, test positive, or have had close contact with someone who is sick or has tested positive, please attend via zoom, and let me know how I can support you until you feel safe enough to return to the class.
Week 1
January 17 – Syllabus review, review of academic integrity policy, Title IX, & Class schedule. Color is the most relative medium in art.
Read this and do Color Theory Assignment 1 by THURSDAY. Email me your answers before the start of class.
January 19 – Review and discussion, assignment 1. The science of color, discussion & lecture In class assignment, developing sensitivity to value. Introduce Assignment 2 
Below are two examples of what Assignment 2 will look like. Due at the start of class on 1/24

week 2
January 24- Critique Day: greyscale project. Constructive Criticism and critique.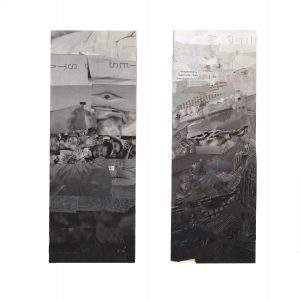 Homework: Read Interaction of Color, Introduction by Josef Albers.
January  26 –  Lecture Introduce Assignment 3, Color Influence. We'll work on this during class. Here's your template.  
Homework:  Define these terms, Color Theory vocabulary (lectures 1 & 2) and read chapter VII 2 different colors look alike- subtraction of color. These are both due before the start of class on Tuesday, 2/1. Recording of today's class is linked here.
Week 3
January 31-Review vocabulary terms, review color influence.  Lecture, color subtraction In class assignment & work day: Color subtraction. Here's your assignment on color subtraction. Here's your template for this assignment.
February 2 – ***This class will be held over Zoom*** Critique Day: Assignment 4, Color Subtraction.
Week 4
February 7 – Lecture: color systems  Review  Assignment 5 & Assignment 6  color wheel template linked here.  review for quiz   & Review the 11 commandments of craft! 
February 9 –  Work Day!
On Campus students – Visit to the print lab
Online students start working on assignment 5 and assignment 6
Week 5
February 14 – CT Quiz 1  & amnesty work day. Get help on any missing/late assignments or any assignments that you want to revise for a higher grade.
February 16- Critique Day: Assignments 5 & 6
Week 6
February 21—Lecture Value Migration. Test your color IQ  Link to Assignment 7 on Value Migration is here. Let's work on this in class. Assignment 7 is due by the start of class on Thursday, February 23.
Homework: Read Chapter XV in The Interaction of Color.
February 23— Critique, assignment 7, Value Migration.
Week 7
February 28 – Lecture portrait assignment. Introduce Assignment 8 Create a greyscale vector portrait using the pen tool.
Software demo and tutorial Here's a .pdf of the tutorial and a practice template.  Software demo for getting started on portrait assignment. Recording of today's class is linked here
March 2 – In class workday for Assignment 8 Review for midterm exam 
Week 8
March 7 -Critique Assignment 8  
March 9-Midterm exam, you can leave when you're finished. If you have any missed assignments, all assignments from first half of semester are due by the end of today.
Week 9
March 14 – SPRING BREAK
March 16 – SPRING BREAK
Week 10
March 21 – Review Midterm exam/Introduce Assignment 9, color your representational portrait.
But before we do that, let's look at previous versions of this assignment.
March 23 – Critique Day Assignment 9
Week 11
March 28 – Finish Critique, discussion.
Take your non-representational image and choose 4 different color schemes. Introduce Assignment 10
March 30– Critique Day, Assignment 10 
Week 12
April 4– Put together the four non-representational images to make one image. Open Illustrator, set document size to 17 x 22 portrait, paste all 4 images into a single document and align, save as .pdf and send to me. We'll do this for the first 30 minutes of class.

Lecture the primary colors of light. Applying colors to the web and screen based interfaces.
Introduce Assignment 11
Template for assignment 11 is linked here 
April 6 –Critique Day – screen based interfaces
Week 13
April 11–  Lecture: Vibrating Boundaries. Introduce Psychedelic Poster project.  Step one: Take 20 minutes to create your color palette. Let's review it with the class.
April 13- Work day psychedelic poster project
Week 14
April 18th – Critique Psychedelic Poster project.
April 20-Introduce Final Project, details for your final project are linked here
In person class: we'll go to the print lab for help with cutting and assembly of dioramas.
Homework: On Tuesday, 4/25, be prepared to present two different color schemes and two different living spaces. Be prepared to present your ideas, electronically designed in an appropriate software tool such as Photoshop, Illustrator, or InDesign.
Week 15
April 25– Critique 1- Presentation of two different color schemes and two different diorama ideas. Be prepared to present your ideas, electronically, designed in an appropriate software tool such as Photoshop, or Illustrator. Based on this critique, select the color scheme and theme for your diorama. 
Homework Due next class. Start working on your diorama, cut initial pieces, gather all your materials and objects and get them ready for assembly.

April 27- Present initial pieces, objects, and materials for assembly. Work Day
Homework Due next class: Assemble your diorama for first critique
Week 16 ***Announcement*** last day to print and mount work is Sunday, May 7th. 
May 2– Presentation of your diorama, what do you need to do to finish up?
May 4– Work day and final touches. Get help from me for any assignments you need to turn in.
***Remember, you can redo any assignment and turn it in to me by the end of the day on Tuesday, May 9th. ***
Final Critique: TBA as soon as the spring academic calendar is posted online, the date will be on this website.